Kingsport, Bristol, and Johnson City TN
Top Notch Raising is Kingsport's premier servicer for concrete leveling and repair. Founded in 2008 by father and son duo, Mike and Jeremiah Hein, Top Notch Raising is the ONLY concrete lifting company in the area that uses geotechnical polyurethane foam, a sturdy, environmentally friendly material, to level uneven concrete. Our technicians are trained directly by our polyurethane foam manufacture. This allows us to provide unmatched results to our customers and ensure that you experience long-term results.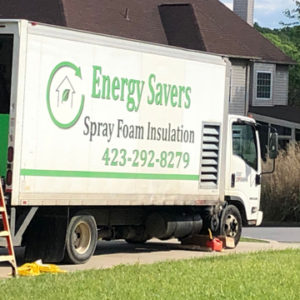 As a locally owned company, we take pride in our work. We are excited to provide concrete lifting and leveling services for your residential or commercial needs. With our unique services, you can avoid the expensive (and noisy) cost of replacing an entire slab of concrete. Instead, we use quality materials proven to last that will lift and level uneven concrete driveways, walkways, porches, pool decks, patios, steps, floors, and more!
Eliminate the risks of a trip and fall lawsuit by ensuring your concrete walkways and sidewalks are even. Our technicians can safely and conveniently perform concrete lifting services in such a way that it minimally disrupts your day-to-day operations. The geotechnical polyurethane foam that we use for commercial concrete lifting services in Kingsport takes only minutes to set so that you can resume business as usual in no time. 
Our concrete lifting process involves drilling small holes into the slab and then applying a low-pressure substance that gently lifts the concrete for a smooth look. The predrilled holes are then filled with non-shrinking grout that blends with the concrete and results in an attractive finish. There is no need for the messy removal of an entire concrete slab. Instead, concrete lifting can restore your cracked or uneven concrete to look as good as new.
You can be confident in our services because we provide our technicians with ongoing training to ensure safe and proper techniques are used. Our service area includes the entire Tri-Cities region – Bristol, Johnson City, Kingsport, Elizabethton, Erwin, and North Carolina. For safe and quality concrete repair in East Tennessee, contact Top Notch Raising today.