Kingsport, Bristol, and Johnson City TN
Why should I hire professional concrete lifters?
Leveling concrete sidewalks and driveways require the proper tools and equipment that many homeowners and commercial property owners do not have. It may be costly to purchase these tools, which you might only end up using for this one project. At Top Notch Raising, our professionals have the proper tools and equipment to get the job done right. We conduct concrete lifting services in a timely manner, and without disrupting your landscape or home. 
What experience and knowledge is required for concrete lifting?
At Top Notch Raising in Kingsport, our professionals are experienced and exercise ultimate precision when leveling concrete. Choosing to do your own concrete lifting could damage your property, cause injury, or wind up costing more money and time in the long run. Get the job done right the first time by hiring a top-rated concrete lifting company in Kingsport, Top Notch Raising.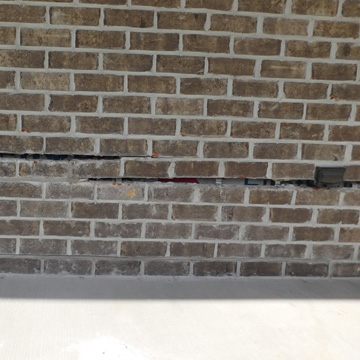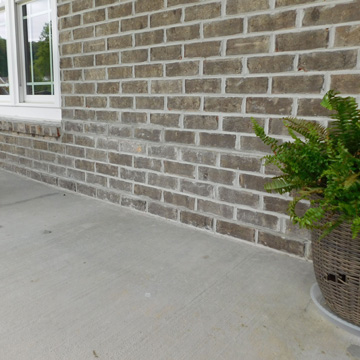 What is the difference between mudjacking and concrete leveling?
Mudjacking involves adding concrete underneath the existing layer. If the ground is already experiencing settling issues, mudjacking will make it worse.
Concrete lifting is easier, and less invasive. Geotechnical polyurethane foam is injected into tiny, pre-drilled holes (no larger than a small coin), that cures within 30 minutes. This foam is much lighter weight than concrete used for mudjacking. For this reason, concrete lifting is a better long-term solution.
What should I look for when hiring a top-rated concrete lifting company in Kingsport?
If done right, concrete lifting is far better than busting up the original concrete and replacing it. Replacing concrete is timely, could take days to complete, and costs more than repairing in most cases.
To ensure you hire the best concrete contractor in the Tri-Cities, follow these tips
Check experience
Services are warrantied
Use of state-of-the-art tools and equipment
Trained and certified technicians
Fully insured contractors
Free, no-obligation estimates
Concrete Lifting in Kingsport, Bristol, and Johnson City
At Top Notch Raising, we provide our customers with the best concrete leveling services by using state-of-the-art equipment and technology. Ultimately, the results save you time and money and cause little to no disruption to property or landscape. If you want to learn more about concrete lifting or to schedule a free, no-obligation consultation, contact Top Notch Raising by calling (423) 482-8383. We provide top-rated concrete lifting and repair services to the Tri-Cities area, including Kingsport, Bristol, and Johnson City. Contact us today for an obligation-free estimate.